3 different long-running Paranormal experiments from the past 100 years. (4-5pm)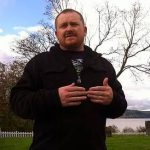 Peter Orbea
---
I became interested in the paranormal and spirits at age seven after witnessing two Native American warriors appear and vanish while on a road trip with my grandparents in northern Arizona. The intrigue of the paranormal was peaked again during my college years while working at the historic Egyptian Theater in Boise, ID which was a hot spot for paranormal activity.
Ghost Hunting Equipment - On TV & On The Hunt (5-6pm)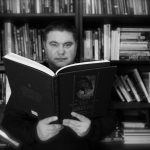 Jacob Rice
---
Currently, Jake is the technology manager for AGHOST (The Advanced Ghost Hunters of Seattle-Tacoma). He's written 3 books on paranormal topics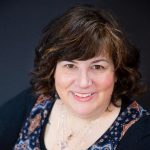 Karen Frazier
---
Karen Frazier is an international best-selling author, psychic, channel, energy & crystal healer, medical intuitive, sound healer, spiritual coach, ordained minister, & teacher. She writes books about metaphysics, personal transformation, psychic phenomena, crystals, energy healing, dreams, and the paranormal
Travel on the Spooky Side (7-8pm)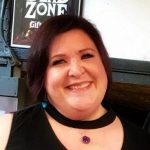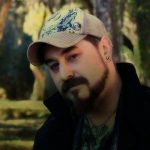 June Nixon
---
June Nixon is the Vice President and Senior Client Coordinator of the Advanced Ghost Hunters of Seattle Tacoma (A.G.H.O.S.T.)
Ross Allison
---
President and Founder of A.G.H.O.S.T. (Advanced Ghost Hunters of Seattle-Tacoma) with almost 30 years of investigating the paranormal and 17 years running The Advanced Ghost Hunters of Seattle Tacoma (A.G.H.O.S.T.)
The world is filled with mysteries and stories that have no true explanation. Their lack of resolution haunts us at night and makes us question when things go bump in the night. Some of these paranormal happenings feel stranger than fiction but truly did happen. Perhaps that's what makes them so terrifying …(Ca Cursed Heart)
Put on your bowler hat and step backward into Centralia's olden days. Local tour guides will thrill you with ghost stories, folklore, and historical morsels as you explore downtown.
On your journey, you'll investigate 13 downtown buildings and their rich histories. Tours commence every hour on Oct 15th (4PM to 8PM) and Oct 16th (12pm to 9pm) from Lewis and Clark Hotel @ 117 W. Magnolia . When you return, there are more tricks and treats to be had nearby!
The Centralia Downtown Festivals Association is seeking vendors of odd, eclectic, witchy & whimsical wares for our Dark Market. The market will be held in the Lewis and Clark Hotel in Historic Downtown Centralia. If you've goods to peddle, please submit a vendor application.
Antique Fest
Don't miss a bargain - we have oldies and goodies for the whole family.
Christmas Market
Make Christmas fun AND support small businesses by browsing our locally-made gifts.
As a nonprofit, we rely on help from our community to bring more people to beautiful Centralia! Donate to CDFA and watch your contribution benefit the whole community.